Too often voices and experiences of marginalized groups go unheard. They are underrepresented in discourses on how to deal with histories of conflict-related violence and injustice – that continue to reverberate today.
Based on perspectives from the South African, Ugandan and Swiss context, we want to ask ourselves: What are the consequences of this exclusion? What are possible paths towards inclusion and a feminist transformation in processes of dealing with the past and peacebuilding more broadly?
The following topics will be addressed:
Public memory and counternarratives

Feminist perspectives on the meanings of peace, armed conflict and its legacies

The connection between sexual and gender-based violence and past and present failings
During this exchange we will not provide answers but aim at creating a space for an open dialogue on these issues. 
We are looking forward to creating this dialogue with you.
***
With the participation of:
Izabel Barros
Activist and academic within the context of Switzerland and Brazil
Izabel Barros studied history and engages in various projects. Since July 2022, she is a PhD student at the Centre d'histoire internationale et d'études politiques de la mondialisation (CHRIM) at the University of Lausanne, Switzerland. There, she researches Swiss colonial history in relation to Brazil, prioritizing narratives from the margins, historiography, and archival documents from both sides of the Atlantic.
Yaliwe Clarke
Activist and academic within the context of South Africa and Uganda  
Yaliwe Clarke is the interim director of the African Gender Institute and a Lecturer in Gender Studies at the School of African and Gender Studies of the University of Cape Town, South Africa. Since 2000 she has interacted with a wide range of women's rights activists and peacebuilders and conflict resolution practitioners in over 11 countries on the African continent. 
Helen Scanlon
Activist and academic within the context of South Africa  
Helen Scanlon works both as a practitioner and academic on issues of transitional justice, for example in the framework of the project "Unfinished Business". Moreover, she is a convenor of the Justice and Transformation Programme at the Department of Political Studies at the University of Cape Town (UCT), South Africa, and a visiting Professor at the USA's Stanford University's Overseas Study Programme.
Moderation: PeaceWomen Across the Globe
Language: English, with simultaneous interpretation from and to German
Recording: (ca. 50 minutes)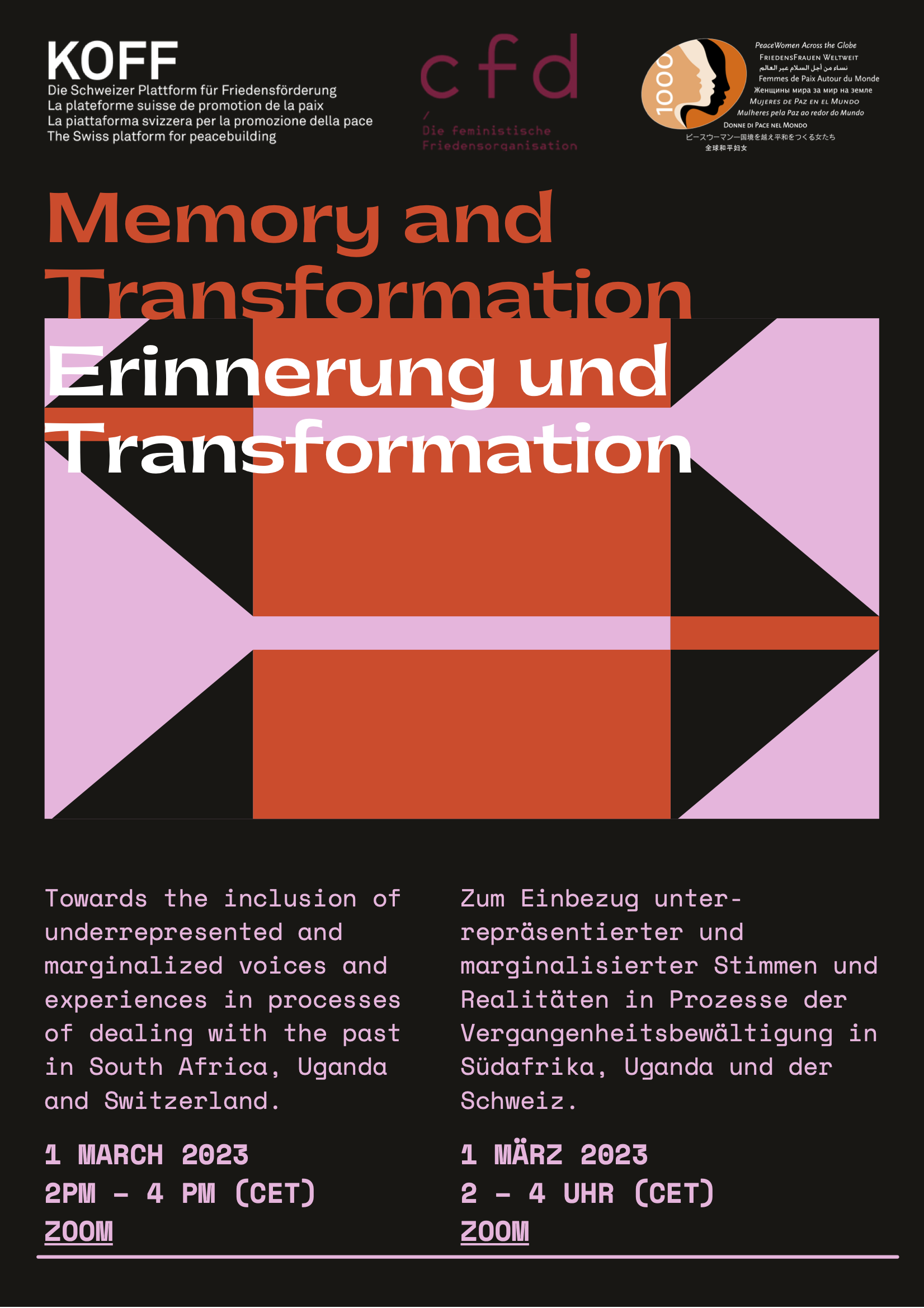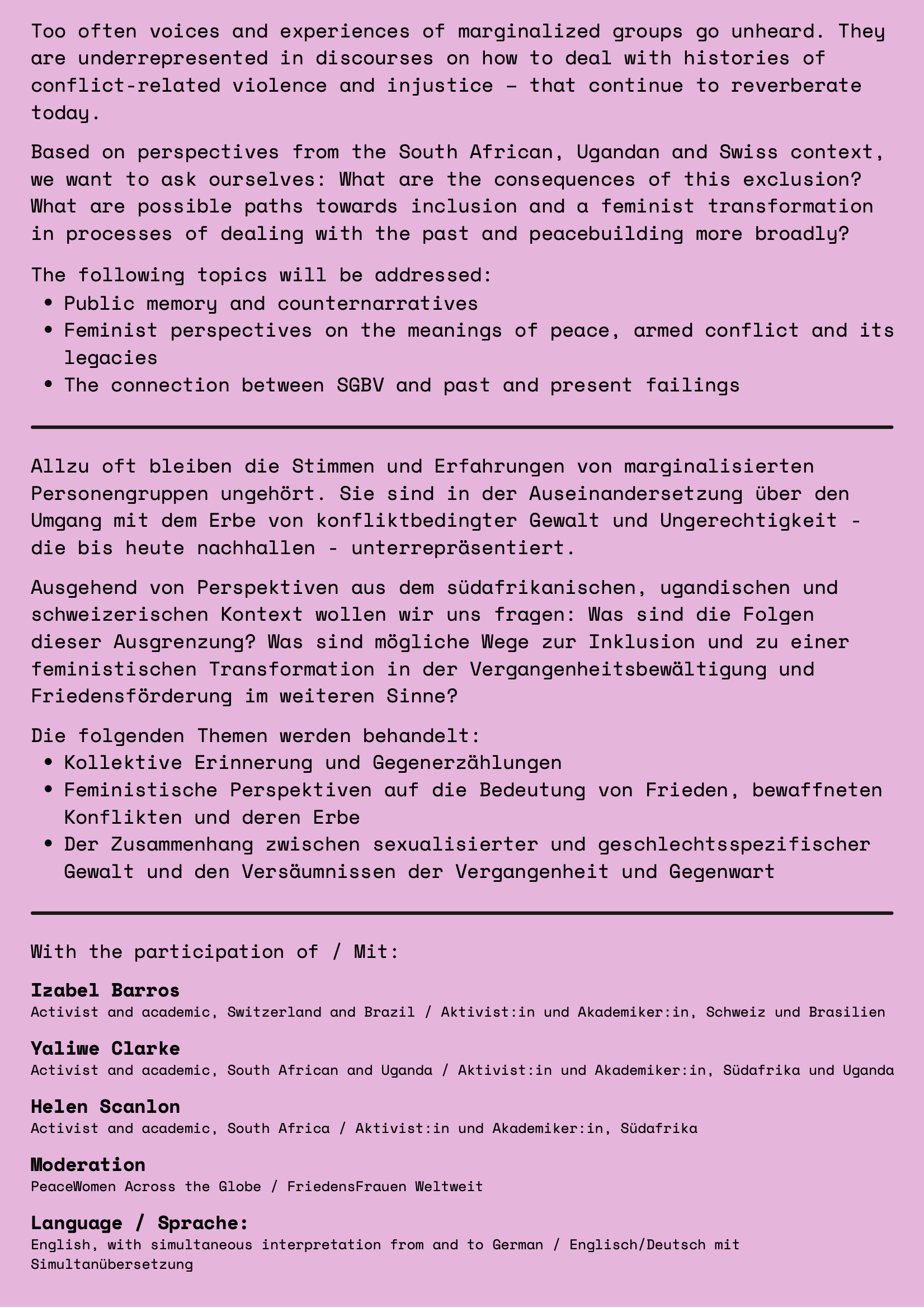 Earlier and later events
Next Veranstaltung:
29. Mar 2023
:
Demilitarisation and protection from gender-based violence
Mehr lesen
Previous Veranstaltung:
02. Jul 2021 - 03. Jul 2021
:
Feminist Futures – Politics of Possibilities
Mehr lesen